Nick Strouthidis
MBBS MD PhD FRCS FRCOphth FRANZCO
CONSULTANT OPHTHALMIC SURGEON
How is Intraocular Pressure (IOP) Involved?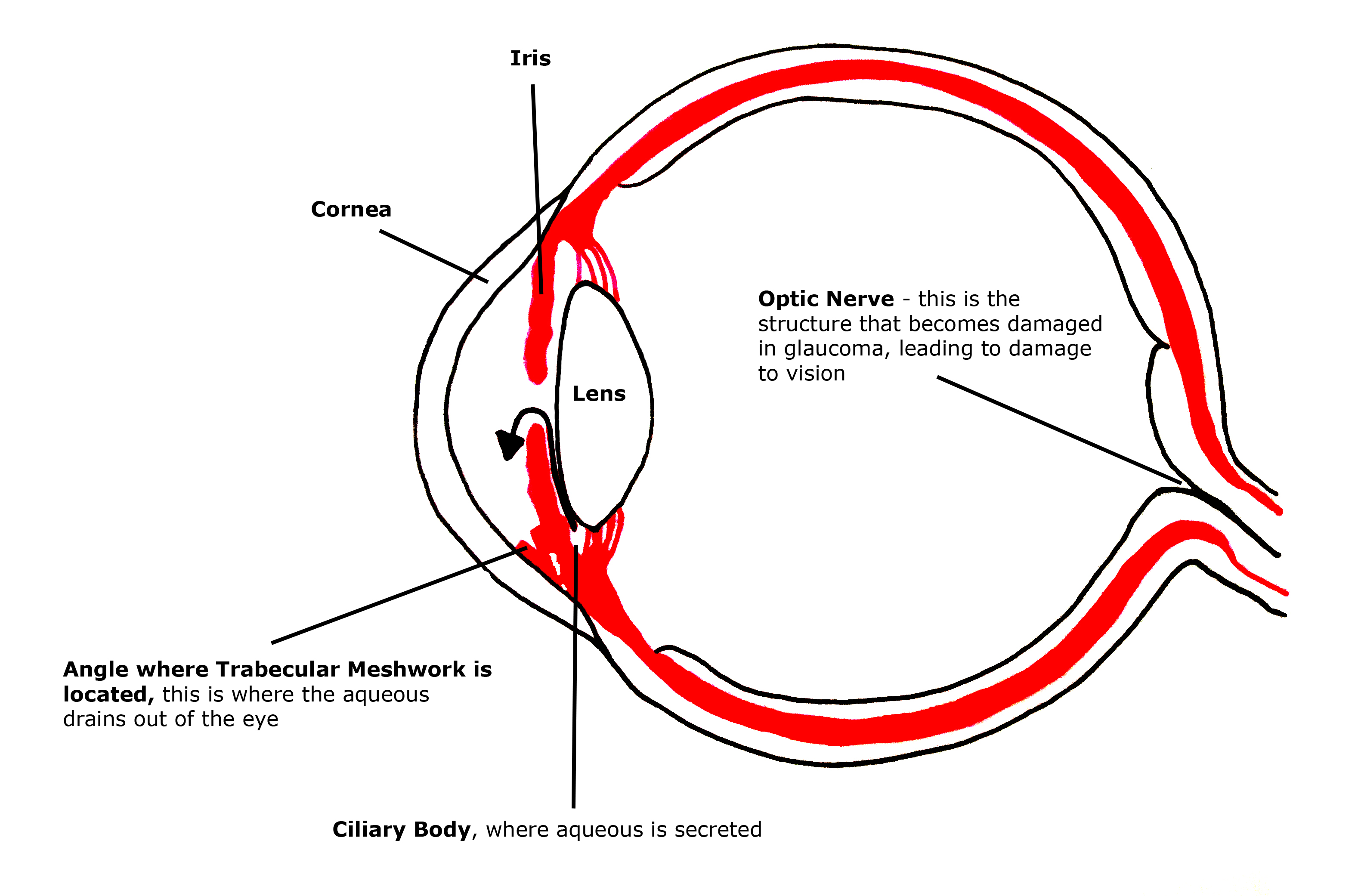 All our eyes contain a clear fluid called aqueous. Aqueous provides oxygen and nutrients to many of the different tissues at the front of the eye. The aqueous also helps to maintain the eyeball's tension, thereby keeping its shape. The aqueous is produced by a structure inside the eye called the ciliary body. Aqueous leaves the eyeball through a structure called the trabecular meshwork. This is located in the angle formed by the clear cornea and the coloured iris. Aqueous drains via the trabecular meshwork into a canal around the eye called the canal of Schlemm and then into the bloodstream.
The pressure in the eye (IOP) depends on the balance of the production of aqueous (inflow) and of aqueous leaving the eye (outflow). Any disorder that leads to a blockage or reduction in outflow can lead to elevated IOP.
Elevated IOP is one of the main risk factors for developing glaucoma. The normal range of IOP is 10 – 21 mmHg. All current treatments for glaucoma involve lowering the IOP.