WHEN SHOULD SURGERY BE CONSIDERED?
Generally speaking, surgery should be offered in any of the following circumstances: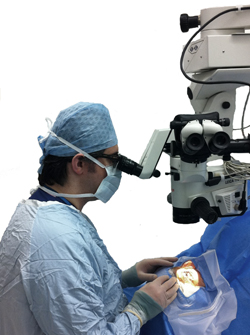 1) Patient is losing vision (visual field is getting worse) despite maximal topical medication (3+ different topical medications)
2) Patient has very high IOP despite drops and is at significant risk of losing vision
3) Patient presents with advanced disease
4) Patient is intolerant of multiple drops or is having difficulties taking treatment
5) Patient chooses to have surgery rather than other forms of treatment
In some cases, patients will be put on a pressure-lowering tablet (acetazolamide – Diamox), whilst they are waiting for surgery. This tablet is very effective at lowering IOP but in most cases it should not be used long term because of side effects, including kidney damage and kidney stones.
Other ways to treat Glaucoma: